Nigerian Man Built And Coded A Smart Mirror For His Girl Friend, Read What The Mirror Can Do.
May 8, 2021 8:56 am
Topic starter
When you find true love, the feeling is exceptional, the couple always want to spend time with each other. They find ways to make thing easy for one another. A man who is in love can do anything for the woman he loves.
Today we have relationship that are hitting the rock over trivia reasons. Sadly, some people rush into relationship and before long they also rush out of the relationship. This has made so many people to be skeptical about relationship and falling in love.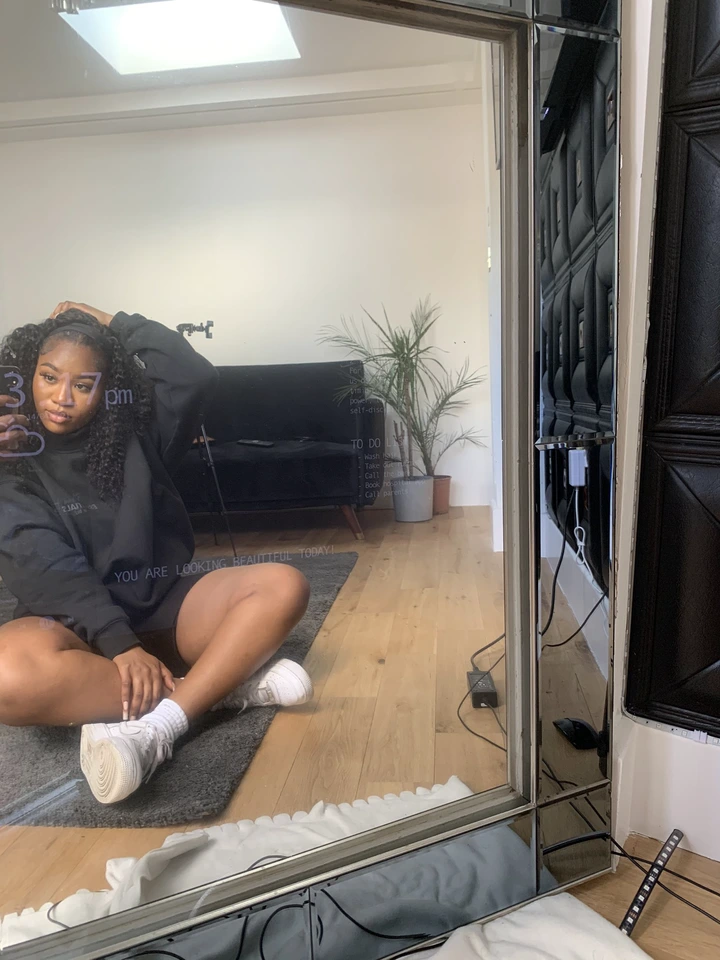 A Nigerian man recently shared pictures of a smart mirror he built and coded for his girlfriends that have special features. According to him the mirror displays words of affirmation, bible scriptures and To-Do Lists.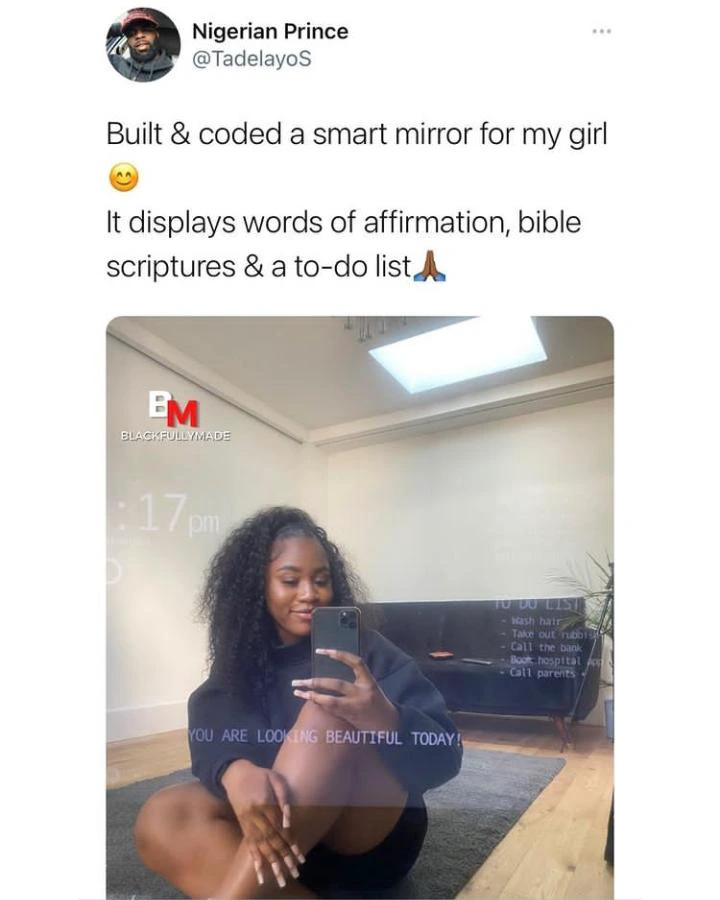 Every woman want her man to treat her like a queen. Treat her special like they are the only one that truly matter to the man. When a man do this for his woman there is hardly any way for misunderstanding to set into the relationship.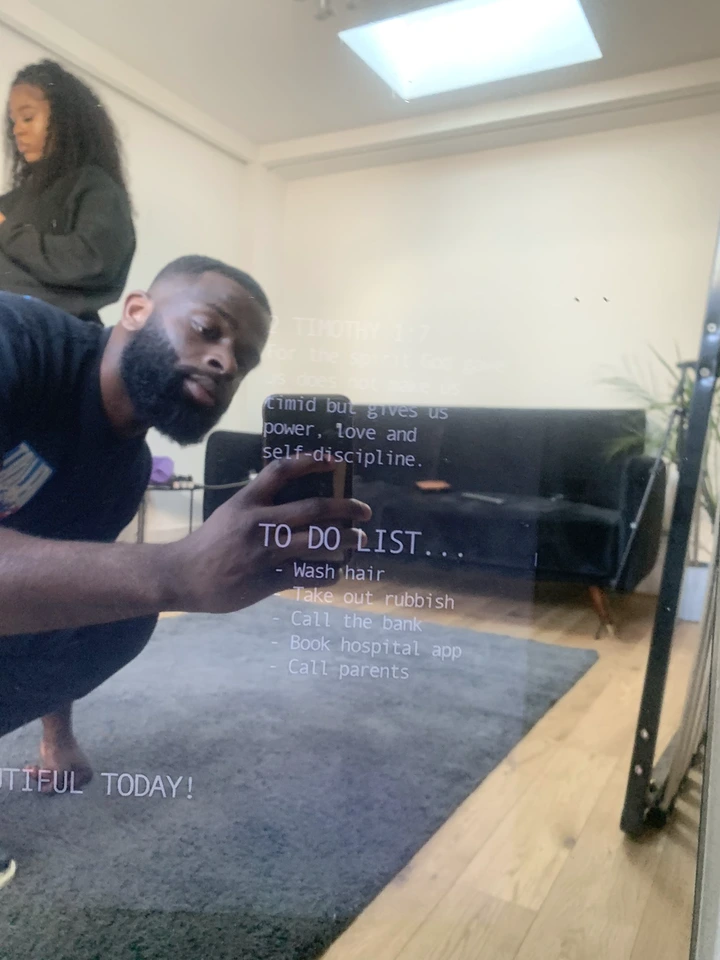 What this Nigerian man has done for his girlfriend is really commendable and quite fascinating to do for a girlfriend. This shows how much he really loves his girlfriend. If relationship can be filled with good intentions like this then relationships won't be having issues.
Source: https://news-af.feednews.com/news/detail/90c02aa0a1fe006d4b4becab286ce4b0?client=news